S
tanley Main is one of more than a dozen people, many of them seniors, who were bilked recently by Portland handyman Daniel Tucci. It was an $1,100 loss that Main really couldn't afford.
"I paid him to patch and paint some clapboards on my barn and he didn't do anything," said Main, an 82-year-old retired marine construction worker who lives in South Portland. "He actually made things worse."
In April, a Cumberland County Superior Court judge found that Tucci had violated Maine's Unfair Trade Act when he performed incomplete or shoddy work for 14 plaintiffs. Tucci often insisted on advance payment and threatened customers who complained.
After a four-day civil trial, the judge ordered Tucci to pay $236,500 in restitution, including $1,100 to Main. Despite the judge's ruling, Main said he doesn't expect to get his money back.
"It might not sound like much, but I struggle to make ends meet, living on Social Security," Main said. "Sometimes I want steak, but I have to eat hamburger."
An estimated 34,000 Maine seniors are victims of physical, emotional or financial exploitation each year, usually by a trusted family member or caregiver, and 84 percent of elder abuse cases go unreported, according to the Office of Aging and Disability Services. Nationally, about 6 million seniors are abused annually, or about 10 percent of all elders.
As Maine's senior population grows, opportunities for abuse are expected to rise, requiring greater public education, increased law enforcement and more regulation of businesses and professionals who work with older people.
An increasing number of businesses are opening to address elder needs, including home health care, handyman, companionship and financial services. The state regulates many of these operations, but it will be up to seniors and their families to be diligent in checking references, licensing and insurance coverage before hiring anyone.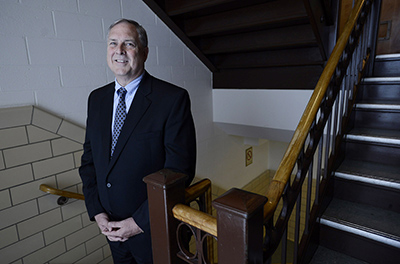 Ricker Hamilton, director, Maine Office of Aging and Disability Services.
Shawn Patrick Ouellette / Staff Photographer
Maine lags behind other states that have passed laws making elder exploitation a criminal offense, said Denis Culley, a staff attorney with Maine Legal Services for the Elderly. Florida, New Jersey and Missouri are among the states that have higher standards for criminal prosecution of elder abuse cases.
This year, the Maine Legislature passed L.D. 527, which will prevent perpetrators of financial and other crimes against seniors from claiming that they had consent if the person has diminished capacity, such as dementia, or was subjected to undue influence. In 2011, the state passed L.D. 401, which increased penalties for investment scams against Mainers age 65 and older.
Elder abuse is a special concern for Ricker Hamilton, Maine's director of aging services. He formerly headed the state's Adult Protective Services division and is an elder abuse prevention instructor at the Maine Criminal Justice Academy.
Hamilton made sure the state's aging plan addresses elder abuse. It does so by directing the state to work with other public and private organizations to raise public awareness and education.
"If victims of elder abuse aren't our No. 1 priority, we're not doing our jobs," Hamilton said.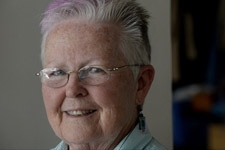 Donna Beveridge
Not enough health-field workers are being trained to care for the growing number of people like 70-year-old Donna Beveridge of Saco, who has been diagnosed with Alzheimer's disease and offers a harbinger of sorts for the future of Maine.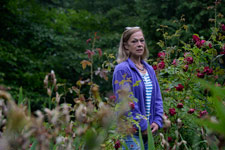 Patty Smith
Like thousands of other residents of Maine, Patty Smith of Freeport tended dutifully to her ailing mother, only to watch, helpless, as an aging parent stricken with dementia slowly slipped away.

Further Discussion
Here at
PressHerald.com
we value our readers and are committed to growing our community by encouraging you to add to the discussion. To ensure conscientious dialogue we have implemented a strict no-bullying policy. To participate, you must follow our
Terms of Use.
Questions about the article?
Add them below and we'll try to answer them or do a follow-up post as soon as we can.
Technical problems?
Email them
to us with an exact description of the problem. Make sure to include:
Type of computer or mobile device your are using
Exact operating system and browser you are viewing the site on (TIP: You can easily determine your operating system here.)