B
ob O'Keefe had a pretty good idea what was going on. He had been forgetting things for a while. Not just names or dates but whole conversations. It was more than just the normal effects of aging.
His father and brother both died with the disease, so when O'Keefe was diagnosed with Alzheimer's, his first thought was: "That sounds about right."
"But I can't imagine not knowing," he said recently from his home in North Waterboro, overlooking Lake Arrowhead. "If I didn't know, I might not work as hard to stay sharp. And I've learned that it didn't have to mean my life was over."
Four years have passed since that diagnosis. O'Keefe, now 71, is doing great. He takes medication that is designed to slow the progression of the disease and, so far, it has worked.
For that, he is grateful.
According to the most recent report by the Alzheimer's Association, an estimated 37,000 Mainers and 5.2 million Americans are diagnosed with the disease that cripples memory and other cognitive functions. Those numbers are estimates because not everyone who has the disease has an official clinical diagnosis. In fact, the only definitive way to diagnose Alzheimer's is by conducting an autopsy after someone dies.
That disconnect highlights one of the major problems posed by the disease.
"It used to be that doctors didn't bother to diagnose patients with Alzheimer's because there was no real way to treat it anyway," said Bill Kirkpatrick, program director for the Alzheimer's Association of Maine. "But there are so many reasons to diagnose. People and their loved ones need to be aware of what is happening to them but also, they need to know about the resources that are out there."
Bob O'Keefe of North Waterboro who was recently diagnosed with Alzheimer's.
Shawn Patrick Ouellette / Staff Photographer
The accuracy rate for Alzheimer's diagnoses is about 70 percent, according to the Alzheimer's Association. That rate jumps to 90 percent if a patient submits to a test that involves injecting a dye into the brain and then taking a Positron emission tomography or PET scan. The dye attaches to the amyloid protein buildup in the brain that characterizes the disease.
In many cases, the PET scan allows a physician to rule out Alzheimer's, not confirm it.
Last year, the U.S. Food and Drug Administration approved the test for the first time, but it's still not widely used because it does not have the backing of the Centers for Medicare and Medicaid Services and it's not covered by most insurance plans.
Another difficulty with diagnoses lies in the shortage of geriatric physicians in Maine. Laurel Coleman of Maine Medical Center, who is one of the few and who participated in drafting the first-of-its-kind National Alzheimer's Plan last year, said not all doctors are trained to look for signs of Alzheimer's. Others may not be comfortable making a diagnosis.
Further complicating matters is the fact that someone with Alzheimer's may not exhibit any symptoms within a 30-minute examination.
O'Keefe did not have the brain scan, but a neurologist has studied his brain extensively because he developed seizures a few years before his Alzheimer's diagnosis. He has no doubts.
For a while, though, there was some denial. O'Keefe and his wife, Jean, 65, married later in life. They have seven sons between them.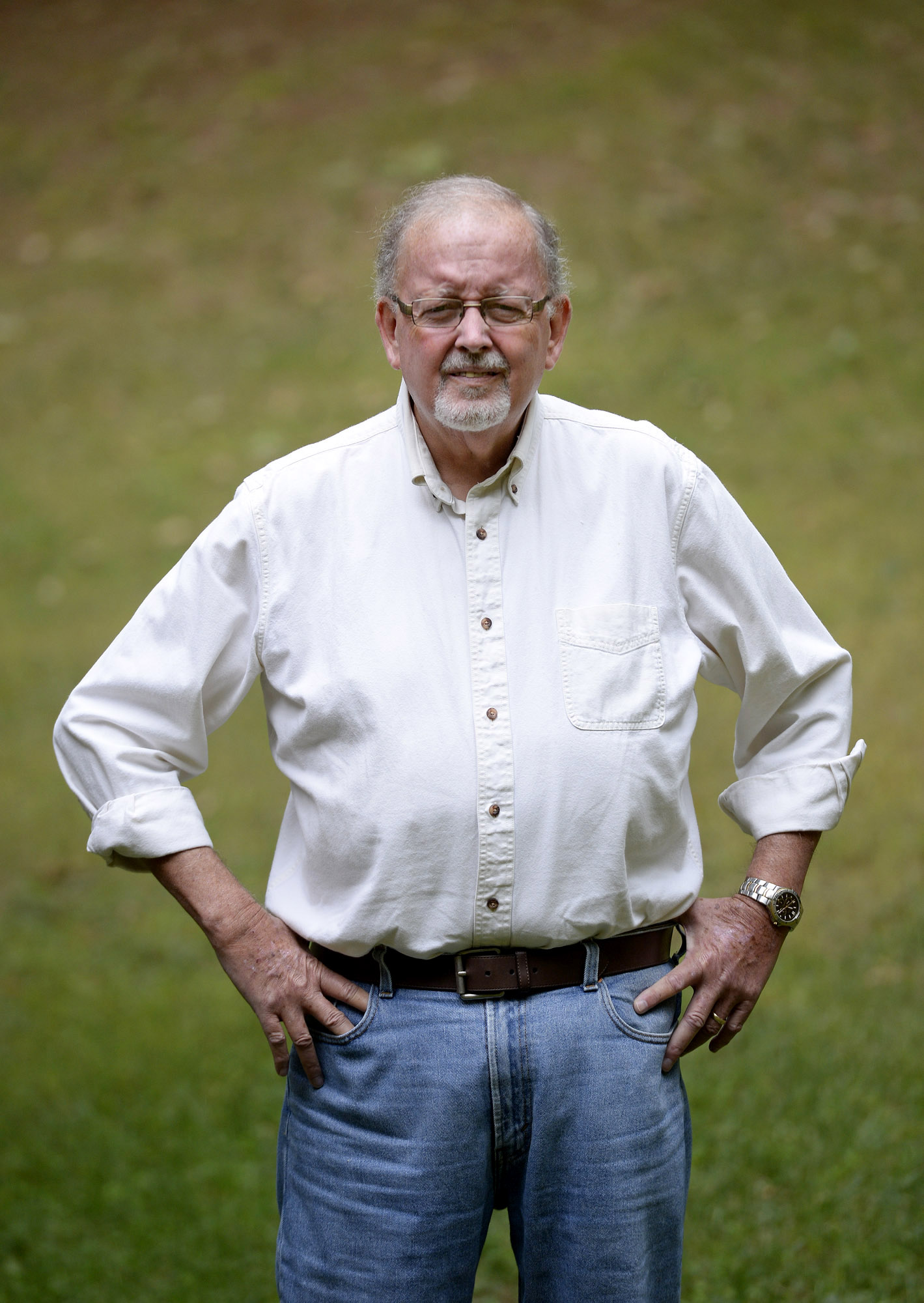 "Some of what was happening I think my sons just attributed to getting older," O'Keefe said. "But I was forgetting what I was forgetting."
The diagnosis hasn't only benefited him.
Jean O'Keefe, who has become her husband's caregiver, learned all she could about the disease. She enrolled in a six-week course offered by the Alzheimer's Association called "Savvy Caregivers." She participates in a caregivers' support group. There is a copy of "Alzheimer's for Dummies" on a table in the couple's living room.
"My first husband died of brain cancer and I took care of him at the end, so in some ways, I was prepared," she said. "I want (Bob) to stay here in the home as long as he can."
During the course of a two-hour conversation, O'Keefe has no trouble answering questions or recalling past events. Occasionally, he will pause to reach for a piece of information. If it's not there immediately, he turns to his wife and says, "Help me out, Jean."
All of their children have offered to take the couple into their homes. Three of the seven live in Florida.
"They all think that it's automatic that we would want to move down to Florida," O'Keefe said. "And we certainly have plenty of reasons to. But we like it here."
They should. Their home is beautiful. In the summer months, everyone wants to visit and they love hosting guests. In the winter, the lake is quiet.
Bob has watched others in his support group deteriorate much more rapidly. It's hard to watch, he said, because he doesn't know when that will be him.
He and his wife know there will be tough days ahead. They know the disease will progress and that Bob will lose certain abilities, but they don't know when. They know his care will fall to Jean.
"For me, knowing he has Alzheimer's has been easier because I can say a certain behavior is a symptom of the disease. It's not him," she said.
O'Keefe has been active with the Alzheimer's Association of Maine ever since his diagnosis. He's the first member of the board of directors to be diagnosed with the disease. He said he feels a sense of responsibility to represent all who live with Alzheimer's.
"My heart breaks for the people who don't have what I have," he said, looking over at Jean, who looked right back.