HOME & PERSONAL CARE | April 27, 2014
Home care guide
Several types of home care services are available to Maine seniors, ranging from housekeeping to assistance with medication and other basic health needs.
Elderly home care services
Maine funds several home- and community-based programs that help seniors stay in their homes and avoid long-term care facilities.
Assistance is available through MaineCare, as well as general fund programs that are open to singles or couples who have less than $50,000 or $75,000 in liquid assets, respectively. Clients are charged copayments ranging from $5 to $100 per month.
Here are some of those services:
Home and personal care:
Personal support specialists or certified nursing assistants help with activities of daily living such as getting out of bed, bathing, dressing, toileting, meal preparation and eating, taking medications as prescribed, housework, grocery shopping and other errands.
Home health care:
Certified nursing assistants provide routine health care, such as changing bandages and applying topical medications, monitor and report changes in health status, and may provide personal care such as bathing, dressing and toileting.
Homemaker Services:
Workers help with routine housework, food preparation, laundry, grocery shopping, prescription pickup, rides to medical appointments. Capped at 8 hours per month, this general fund program is administered by Catholic Charities Maine.
Adult day care:
Agencies provide day care, including communal activities and exercises, for seniors who are living with a spouse or other caregiver. Depending on the level of need, this service provides a respite for caregivers or allows them to maintain jobs outside the home.
Homeward Bound:
A new program that helps seniors and disabled adults transition from nursing homes to community living with help from MaineCare funded home care services. May also provide help with home furnishings, moving expenses and home modifications.
Where to turn:
To learn more about state-funded and other home care services for seniors, call the Maine Long-Term Care Ombudsman Program at 800-499-0229 or visit the Finding Help section,
click here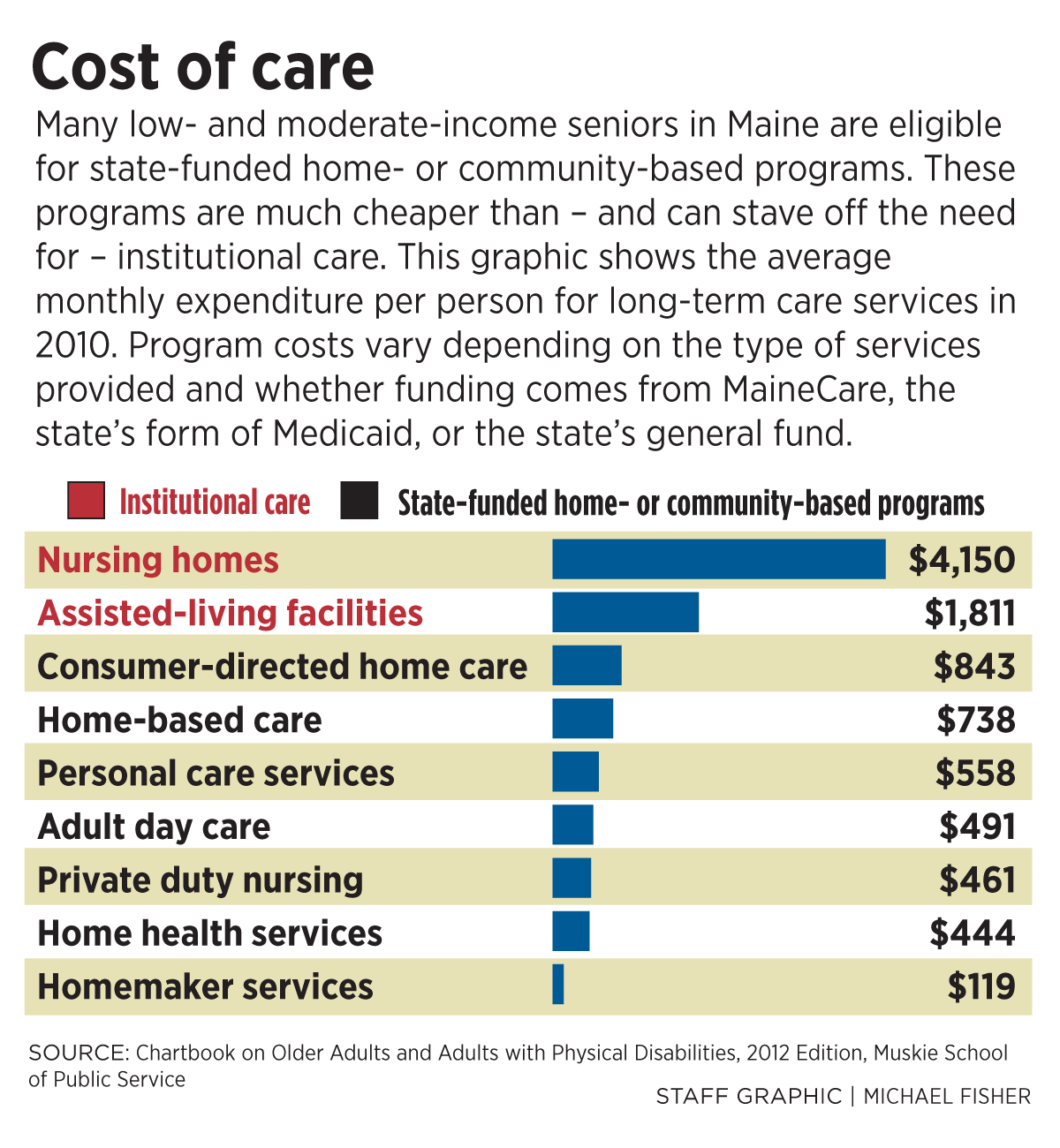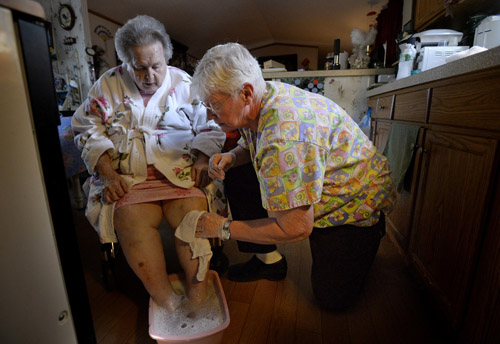 Part VII: Mildred Rood
The demand for home care – already unmet – is poised to explode as the state's population propels into old age. Why, then, are programs that keep low-income seniors out of nursing homes so badly underfunded and how can we attract enough caregivers with such a meager wage?

Further Discussion
Here at
PressHerald.com
we value our readers and are committed to growing our community by encouraging you to add to the discussion. To ensure conscientious dialogue we have implemented a strict no-bullying policy. To participate, you must follow our
Terms of Use.
Questions about the article?
Add them below and we'll try to answer them or do a follow-up post as soon as we can.
Technical problems?
Email them
to us with an exact description of the problem. Make sure to include:
Type of computer or mobile device your are using
Exact operating system and browser you are viewing the site on (TIP: You can easily determine your operating system here.)