High costs, low priority | October 6, 2013
A hunger for answers collides with inadequate funding
A debilitating disease cries out for research toward a cure as the increasing burden of care threatens an economic crisis.
T
he first National Alzheimer's Plan, released in 2012, outlines two major goals: to effectively treat the disease by 2025 and to find a cure by 2050.
Both are possible only through scientific and clinical research, which is possible only with federal funding.
But for every $1 spent on care, less than one penny is spent on research.
The 2012 plan estimated that the disease cost about $170 billion in Medicaid and Medicare payments in 2010. By 2050, that is projected to balloon to $800 billion. It could literally bankrupt federally subsidized health care.
"I don't think that nearly enough investment is being made into Alzheimer's research," U.S. Sen. Susan Collins said in a recent interview. Collins is the ranking Republican on the Senate's Special Committee on Aging and co-chair of the Congressional Task Force on Alzheimer's disease. "If you put aside the tremendous human suffering and look at it strictly from dollars and cents, it's evident that we need to dramatically increase funding."
The seven stages
of Alzheimer's

Stage 1:
No cognitive decline
In this stage, the buildup of amyloid protein and tangles in the brain is present but it has not affected behavior. Patients have no complaints of memory deficits and score well on any memory tests.
Stage 2:
Very mild cognitive decline
This is the phase of forgetfulness, usually names, and misplacing objects. In most cases, the symptoms of this stage look similar to normal symptoms of aging.
Stage 3:
Mild cognitive decline
Memory deficits are more pronounced. Patients may forget names of someone they just met and may have trouble retaining information read from a book. Patients also may become lost in unfamiliar surroundings. Patients are likely to be in denial of symptoms but may also be more anxious.
Stage 4:
Moderate cognitive decline
Patient shows obvious deficits, including ability to recall recent events and detail their own personal history. Independent travel and management of personal finances are typically cut back.
Stage 5:
Moderately severe cognitive decline
Patients no longer can recall relevant personal information such as address, phone number and names of family members. Patients can still eat and use the bathroom independently but may need assistance choosing clothes and dressing.
Stage 6:
Severe cognitive decline
Patients are often disoriented and see disturbances in their diurnal rhythm (they can't distinguish day from night, breakfast from dinner, etc.). Patients suffer from delusions and repetitive behaviors.
Stage 7:
Very severe cognitive decline
All coherent verbal abilities are lost. Patients require assistance with eating and using the bathroom. Patients may be unable to walk.
The good news is that things are slowly changing.
President Obama requested an additional $80 million in funding for brain disorders, including Alzheimer's, in 2013. Although his request failed to generate enough support in Congress, he tried again this year, requesting an additional $104 million for 2014. There appears to be more political backing this time. In July, the Senate Appropriations Committee approved the extra funding in bipartisan fashion, although it still faces final votes.
During his State of the Union address in February, the president talked about the need to invest in science and innovation and singled out efforts such as mapping the human brain "to unlock the answers to Alzheimer's."
Internationally, the World Health Organization has called the disease a "global public health priority," a distinction the WHO rarely uses.
In short, there has never been a time when awareness about Alzheimer's has been greater, and still, effective treatments and a cure are elusive.
Laurel Coleman, a geriatric physician from Portland and the only Mainer who participated in the creation of the national plan, said the absence of any research breakthroughs should not create complacency but instead should prompt more public pressure.
A SENSE OF URGENCY
Part of the reason for the renewed focus is practical. The disease is no longer just a heartbreaking affliction affecting a growing number of families. It's an economic crisis.
In order to reduce the amount of money spent on care, though, more money is needed for research and treatment.
The latest annual report on health statistics from the Centers for Disease Control and Prevention reveals that the number of deaths from strokes and heart disease is down more than 30 percent over the past decade, and cancer deaths have declined almost 15 percent.
With Alzheimer's, the reverse has happened. In the last 10 years, deaths have risen 38 percent for men and 41 percent for women.
"In recent years, there have been some extraordinary advances, from genetics to molecular biology, that have given us insights into Alzheimer's that we didn't have before," Richard Hodes, a physician who heads the National Institutes of Health's National Institute on Aging, told The New York Times in June.
Most research breakthroughs do not happen on the first try. Often, they take years and build on the failures of prior research.
Sen. Collins and others have proposed doubling the Alzheimer's research budget immediately, and then double it again – to $2 billion annually – within five years to bring the number in line with other diseases. The National Institutes for Health every year spends $3 billion on research for HIV/AIDS, $4 billion on heart disease and nearly $6 billion for cancer.
"Alzheimer's is a very complex and challenging disease, but we've tackled other diseases with determination and resources and have made a real difference," Collins said. "The best example is HIV/AIDS, which used to be a death sentence and is now a chronic condition."
Much of the NIH funding for Alzheimer's goes to established disease centers at major medical institutions across the U.S. Researchers at these centers use the latest clinical research advances to improve diagnosis and care while also working on finding a cure.
Maine does not have any Alzheimer's disease centers. There are two in Massachusetts, one at Massachusetts General/Harvard Medical School, the other at Boston University.
There is private, nonprofit funding available for Alzheimer's research, too, but the numbers are much smaller. The Alzheimer's Association has awarded $315 million in research grants since it was founded in 1982. Additionally, some pharmaceutical companies are investing money to find the next treatment or a cure.
CHASING THE 'HOLY GRAIL'
Experts say one of the keys to Alzheimer's research is to de-link the disease from aging, something that has happened for diabetes and cardiovascular disease. The more society sees Alzheimer's as just another part of aging, the less momentum there will be to find a cure.
Eric Dinnerstein, a Scarborough neurologist and one of only two physicians in Maine who conduct clinical research on Alzheimer's disease, said he's surprised about the lack of research in the country's oldest state.
"I'm drawn to it not just for the personal connection, but because I can't think of another disease that affects so many dimensions at once," he said. "It's the patients, family, caregivers, society."
Dinnerstein said most researchers are chasing the "holy grail" – a drug that delays or stops Alzheimer's progression.
Dinnerstein has led five research trials in the last six years. One trial has explored the viability of possible vaccination that would prevent protein from building in the brain.
Gareth Howell, an assistant professor at The Jackson Laboratory, an internationally renowned research facility in Bar Harbor, has shifted his research in recent years to Alzheimer's.
Most of the work at Jackson Lab involves altering the genetics of mice. Howell has introduced mutations in mice that cause them to develop the amyloid protein and tangles that are consistent with Alzheimer's.
"This dedicated research is relatively new, but there is a big push at the federal level to study this," he said.
Every so often, there are studies that offer glimmers of hope.
A study released earlier this year by a research professor in Barcelona, Spain, identified what may be the earliest known biomarker associated with Alzheimer's. The biomarker is found in cerebral spinal fluid at least a decade before the first signs of Alzheimer's appear.
But as exciting as some of these trials are, there are many more that fall flat.
In May, Baxter International was dealt a setback on one of its drugs, Gammagard, when it failed to slow mental decline of Alzheimer's in a late-stage clinical trial. The company said it would discontinue other trials testing the drug as a treatment for Alzheimer's.
Baxter's announcement followed failures of two other Alzheimer's drugs in 2012, bapineuzumab developed by Pfizer and Johnson & Johnson, and solanezumab from Eli Lilly & Co.
Even when a treatment endures a successful trial, the road to approval by the U.S. Food and Drug Administration is up to 10 years long.
"Alzheimer's is the only one of the top 10 diseases in terms of mortality that has no treatment or cure," said Sen. Collins, who saw her grandfather and two uncles die with the disease. "I'm very encouraged by what researchers are doing, but they also feel hamstrung by the lack of funding."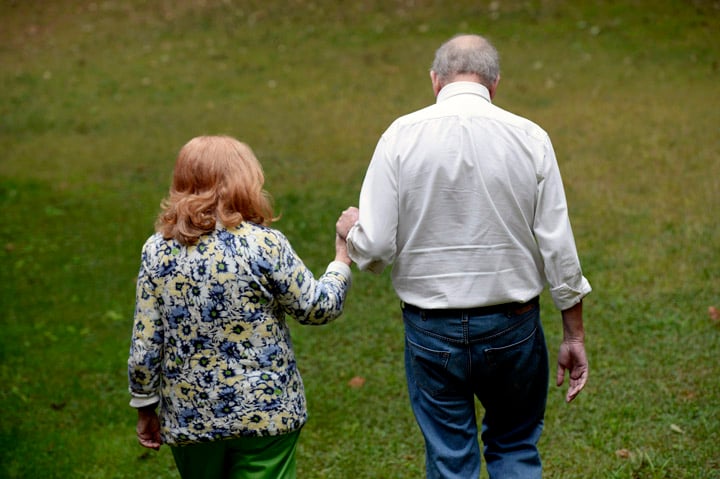 HIGH COSTS, LOW PRIORITY
Afflicted with Alzheimer's, Bob O'Keefe says he 'can't imagine not knowing' about his ailment. The revelation has meant greater awareness for him and his family, and opened up a world of resources.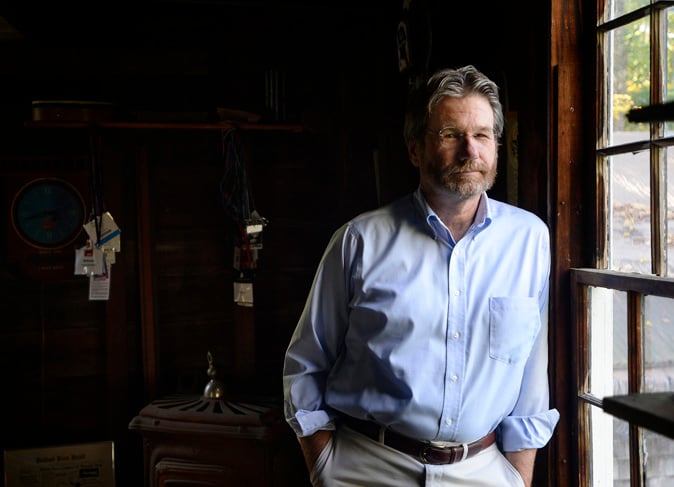 STORIES OF STRUGGLE
Dorothy Ann Nemitz wrote down everything. Did Mom know, even then, that Alzheimer's would steal her ability to recall cherished moments?

Further Discussion
Here at
PressHerald.com
we value our readers and are committed to growing our community by encouraging you to add to the discussion. To ensure conscientious dialogue we have implemented a strict no-bullying policy. To participate, you must follow our
Terms of Use.
Questions about the article?
Add them below and we'll try to answer them or do a follow-up post as soon as we can.
Technical problems?
Email them
to us with an exact description of the problem. Make sure to include:
Type of computer or mobile device your are using
Exact operating system and browser you are viewing the site on (TIP: You can easily determine your operating system here.)