M
ore than 47 million Americans who receive food stamps – including more than 245,000 Mainers – saw cuts in benefits starting Nov. 1, and there may be more to come.
As Congress continues to debate reductions in the Supplemental Nutrition Assistance Program, or food stamps, food pantries and soup kitchens in Maine and elsewhere are bracing for an onslaught of clients in need of food.
The divisive debate over food stamps has become the biggest obstacle to passing the federal Farm Bill, a massive piece of legislation that sets the nation's farm and nutrition policies.
Spending on food stamps has more than doubled since 2008 and now stands above $80 billion a year. That large increase has turned the program into a target for Republicans who control the U.S. House of Representatives and are looking to reduce spending. The House in September approved a bill that would reduce food stamp funding by nearly $40 billion over the next decade and knock 3.8 million people off the program next year.
The Democratic-controlled Senate has endorsed a more modest $4 billion in cuts. Democrats and advocates working on hunger issues say cutting $40 billion from the program will plunge millions of Americans into poverty and put extra pressure on food pantries and food banks already struggling to keep up with demand for emergency food assistance.
The maximum monthly allotment for food stamps decreased Nov. 1, when the 2009 American Recovery and Reinvestment Act's temporary boost to the program ended, resulting in a $5 billion nationwide reduction. The loss of the additional stimulus money is the equivalent of taking away 21 meals per month for a family of four, according to an estimate by the Center on Budget and Policy Priorities, a liberal think tank in Washington D.C.
The maximum that a four-person family can receive each month fell by $36, from $668 to $632. In Maine, the average monthly benefit for a family of four is $351.
Hunger experts say any cuts can be devastating for families who depend on food stamps, but seniors living on fixed incomes are especially vulnerable to decreases. Many are already choosing between food, medication and heat for their homes, said Enid Borden, founder and president of the nonprofit National Foundation to End Senior Hunger.
"When a senior reaches a point where he or she is hungry, there's no way out. They can't go get a job. They're really caught," Borden said.
Nearly 18 percent of all Mainers – about 253,000 people – received assistance through SNAP last year, according to census figures. That's the fourth highest percentage of any state in the nation. Only Oregon, Michigan and Tennessee rank ahead of Maine.
The number of Mainers using food stamps peaked in May 2012 at nearly 257,000 and has been decreasing since. In October, 245,801 Maine residents received food stamps, a decrease of more than 4 percent since 2010, according to the state Department of Health and Human Services.
However, the number of elderly in the program is growing at a relatively steady rate, according to John Martins, spokesman for the state Department of Health and Human Services. He said that increase is logical as the state's aging population continues to grow.
Seniors now account for more than 12 percent of food stamp recipients in the state, up from 9 percent in 2010. In October, 29,571 Maine seniors received food stamps. Mainers 65 and older make up 17 percent of the state's population, according to census records.
Though nearly 30,000 seniors in Maine receive food stamps, many more likely would qualify if they applied, according to experts. Some seniors don't get food stamps because of a perceived stigma against taking handouts. Others don't know they would qualify or don't want to use resources they feel others need more, according to experts. The Food Research and Action Center estimates 1 in 4 people eligible for SNAP are not served by the program.
Martins said it is too soon to analyze the impact in Maine of the Nov. 1 cut in maximum benefits, but "we expect that there may be additional demand on the local food banks and potentially General Assistance programs in municipalities."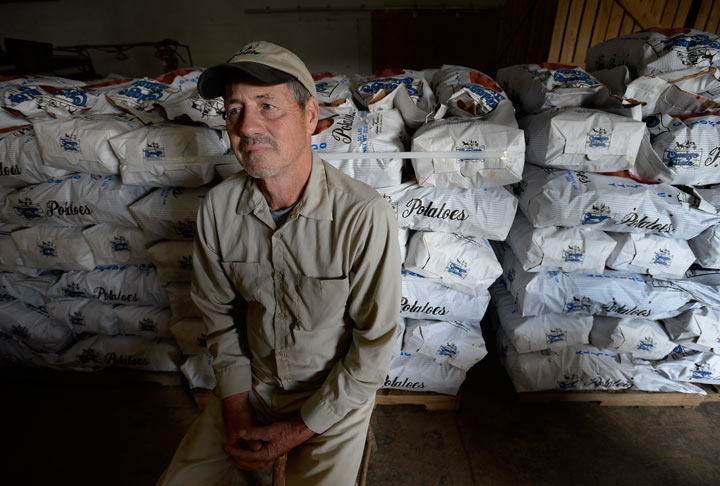 HUNGER AND THE ELDERLY
Even in the midst of Maine's most agricultural areas, seniors can find access to fresh produce limited. And that's where Friends of Aroostook steps in.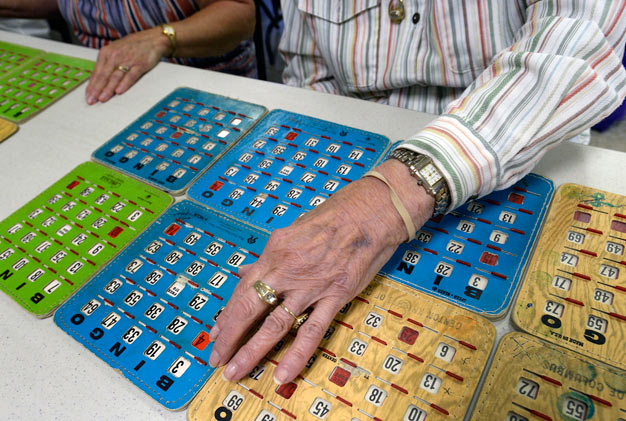 HUNGER AND THE ELDERLY
'Bingo' is more than just an opportunity to spend time with friends in Eagle Lake – a 'food desert' town in Aroostook County – it's a chance to stock your pantry.

Further Discussion
Here at
PressHerald.com
we value our readers and are committed to growing our community by encouraging you to add to the discussion. To ensure conscientious dialogue we have implemented a strict no-bullying policy. To participate, you must follow our
Terms of Use.
Questions about the article?
Add them below and we'll try to answer them or do a follow-up post as soon as we can.
Technical problems?
Email them
to us with an exact description of the problem. Make sure to include:
Type of computer or mobile device your are using
Exact operating system and browser you are viewing the site on (TIP: You can easily determine your operating system here.)