Two of the most prominent Portlanders of the 19th century, poet Henry Wadsworth Longfellow and architect John Calvin Stevens, were affected in different ways by the Great Fire.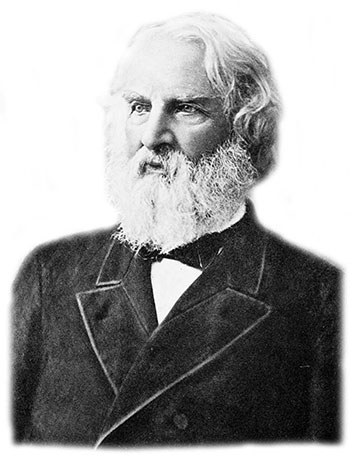 Henry Wadsworth Longfellow, native Portlander and world famous poet. Portland Press Herald file photo.
The childhood home of Longfellow, Portland's native son and world-famous poet, was spared by the fire, which passed less than a block from the Congress Street building that currently houses the Longfellow museum.
Longfellow, who was 59 at the time, described his beloved city by the sea, as it lay in ruins, in a letter to a friend, dated July 23, 1866:
"I have been to Portland since the fire. Desolation, desolation, desolation. It reminded me of Pompeii, that 'sepult city.' The old family house was not burned, the track of fire passing just below it."
Stevens was a renowned Portland architect who designed more than 100 cottage-style residences and several public buildings, including the former Nathan Clifford School on Falmouth Street.
Stevens was only 10 years old when the Great Fire tore through Portland. His father, Leander, was a local clerk and the family lived at 100 Cumberland Ave., an area that was destroyed by the fire. A city directory from 1869 lists the Stevens family as remaining on this street, this time with an address of 174 Cumberland Ave.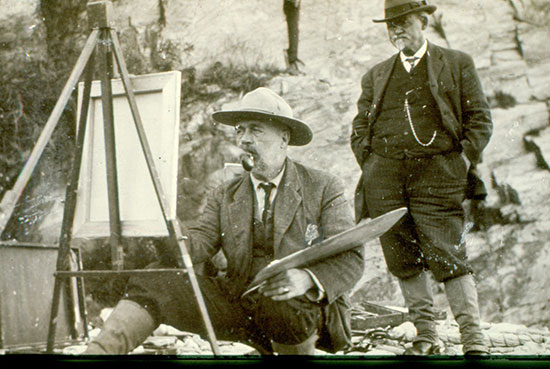 John Calvin Stevens, noted architect raised in Portland. Portland Press Herald file photo.
Paul Stevens, a local architect who is John Calvin Stevens' great-grandson, said the family lost its home in the fire. He said he was not sure, however, if the family rebuilt or moved into a building that was not damaged.
Paul Stevens said he doubts that the Great Fire of 1866 – or the ambitious rebuilding of the city – influenced his great-grandfather's decision to become an architect. "He was an accomplished artist in painting and drawing at a very early age" and before the fire made him temporarily homeless, Stevens said.