Earl Morse
The founder of Honor Flight brings fellow veterans to Washington.
Earl Morse remembers being "dumbfounded" as he stepped off a bus on a Saturday morning at the World War II Memorial in Washington, D.C.
U.S. Sen. Susan Collins was there, greeting Maine veterans of World War II with handshakes – and no photographer or media in tow. To the retired U.S. Air Force captain, she said, "Thank you so much for moving to our state."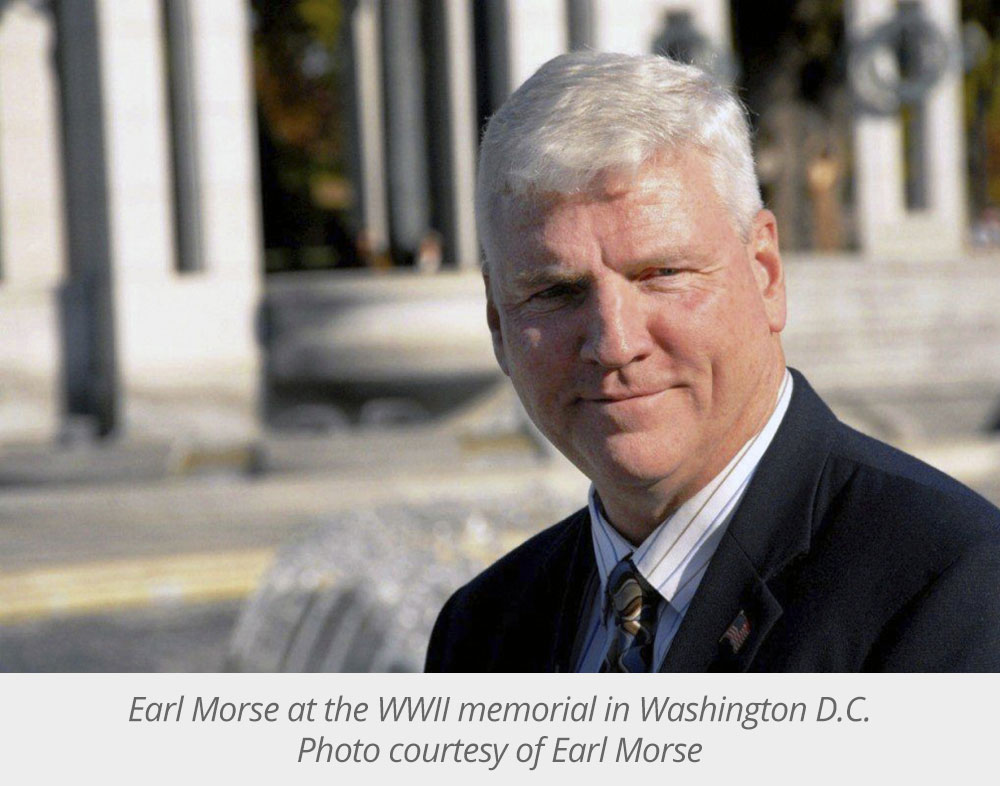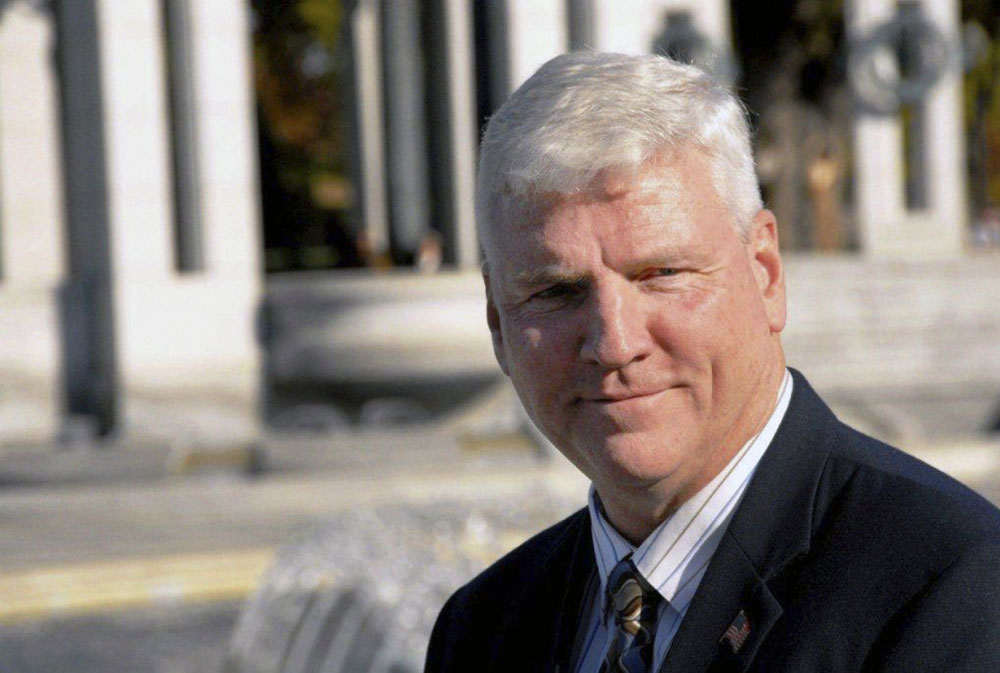 Morse is founder, eight-year past president and a board member of Honor Flight Network (honorflight.org), a Springfield, Ohio-based nationwide coalition of 130 "hubs" that fly World War II veterans to Washington, D.C., for free, to visit the World War II Memorial, which wasn't constructed until 2004.
About 180,000 veterans, including some who served in later conflicts, have taken Honor Flight trips since 2005. Dressed in matching shirts and each paired with a guardian who takes care of them during the trip, they have been a heart-stirring sight when they make stops at various memorials in Washington, especially during the changing of the guard ceremony at Arlington National Cemetery's Tomb of the Unknown Soldier.
As the program started to take off, Morse, 58, a former Air Force medic, and his wife, Clarice, didn't always have time for their annual fall trip to Maine. But in autumn 2013, the couple – who have two grown sons, one a veteran – popped up for a visit from Boston, where they were helping with an Honor Flight.
That December they ended up moving from Ohio to Vinalhaven for Morse to take a job as a physician's assistant on the island. They have recently relocated to the Bangor area, where he's a physician's assistant at a Department of Veterans Affairs clinic.
Earl Morse, Founder of Honor Flight Network
SERVED from 1977-98 in the U.S. Air Force; achieved the rank of captain.
BASED at Mountain Home Air Force Base, Mountain Home, Idaho; Pope Air Force Base, Fayetteville, N.C.; Brooks Air Force Base, San Antonio, Texas; F.E. Warren Air Force Base, Cheyenne, Wyoming; Incirlik Air Base, Adana, Turkey; Sheppard Air Force Base, Wichita Falls, Texas; Air Force Academy, Colorado Springs, Colo.; Luke Air Force Base, Glendale Ariz.; Wright-Patterson Air Force Base, Dayton, Ohio.
RECEIVED Meritorious Service Medal with two oak leaf clusters, Commendation Medal with two oak leaf clusters, Achievement Medal with one oak leaf cluster, Senior Enlisted Aircrew Wings and Parachuting Wings.
"It's more beautiful than I remember," Morse said of living in Maine. "It's not just the (natural) beauty … Mainers are some of the most giving and kind people."
It was while working at the VA clinic in Ohio that Morse had a conversation with a veteran that led him to start Honor Flight. He and fellow Aero Club members piloted the trips initially, but the program quickly grew, necessitating the need for commercial flights that could take more people.
When Morse moved to Maine, it was still one of the few states without its own Honor Flight hub – Honor Flight New England ran two Maine trips. But life on an island 15 miles by ferry from the mainland didn't keep Morse from working to change that. Neither did his new job, nor his Honor Flight Network duties.
In March 2014, with help from islanders and other Maine volunteers, he led a small Honor Flight for Vinalhaven veterans.
The group launched Honor Flight Maine (honorflightmaine.org) by the end of that year. Morse was chairperson the first year, is active on the board and still leads some trips.
About 200 veterans have gone on the seven trips from Maine so far, departing from Portland International Jetport. The hub hopes to add trips from Bangor and plans to host a trip in December for the 75th anniversary of the attack on Pearl Harbor.
Many hubs run one-day trips, but because of travel logistics in a large rural state, Maine's are Friday to Sunday, stopping at several war memorials and military sites.
"Having him (Morse) as a mentor has been a complete blessing to all of us and to the veterans," said hub chairperson Laurie Sidelinger of Turner, who met Morse at a Vinalhaven church. "His heart, it beats for these veterans, to hear their stories, to make sure they are heard and remembered and honored in every way."