Matt Jacobson
He traded Air Force planes for Maine lobster boats.
Funded by a surcharge on state licenses for lobster fishermen, processors and dealers, the Maine Lobster Marketing Collaborative promotes the crustacean beyond the state's borders.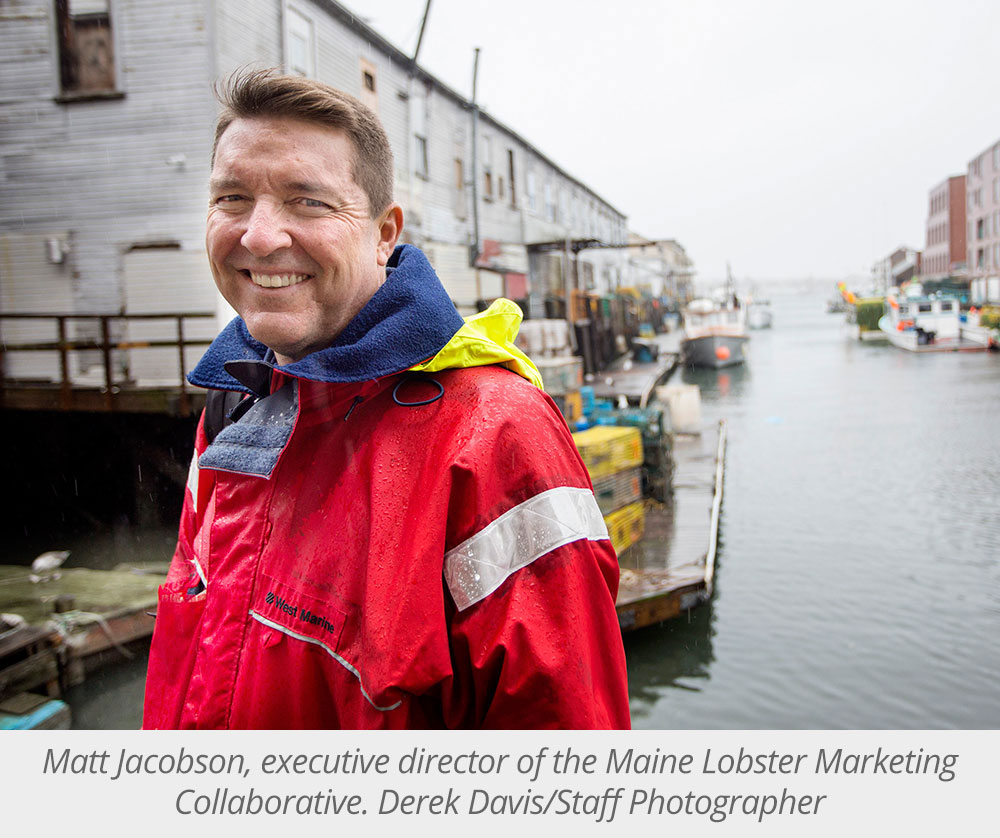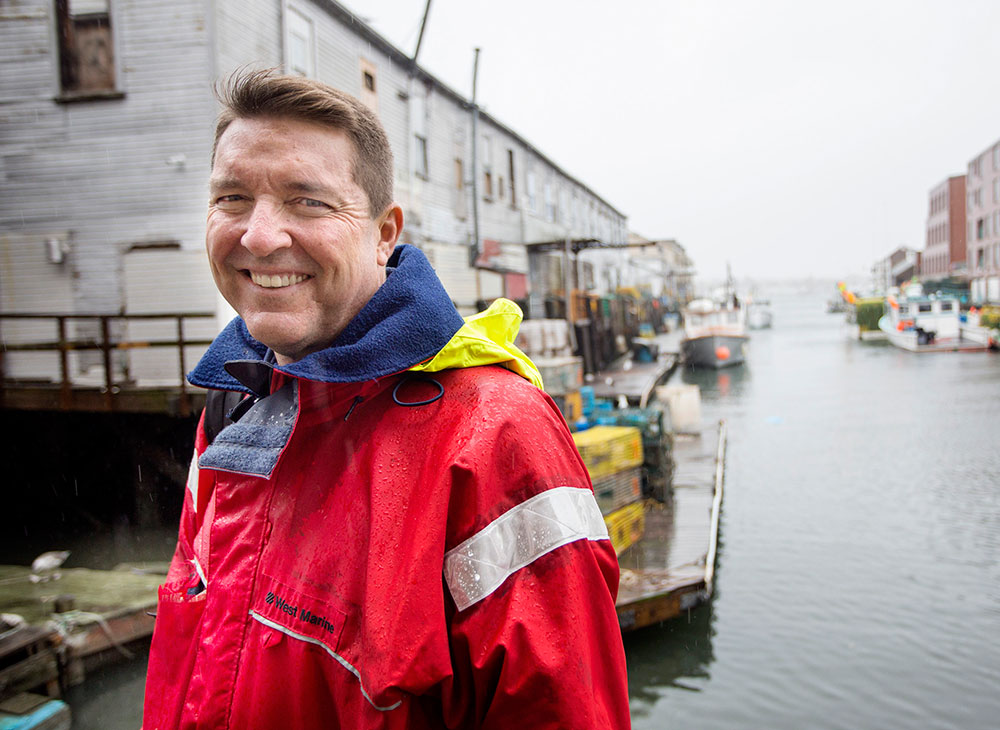 As the collaborative's executive director, former U.S. Air Force pilot Matt Jacobson has a blast hosting Maine After Midnight in places like Atlanta, where top chefs will gather with media after restaurants close for the night, to learn about ways to prepare the iconic seafood. At the event, Maine lobstermen talk about their sustainable harvest and guests enjoy lobster dishes.
"I love this job," said Jacobson, 55. Jacobson is a former Republican gubernatorial candidate in Maine who served in the Air Force from 1984 to 1992, then did four years in the Air Force Reserve.
"They (lobstermen) remind me of some of the guys in the military. There's a lot of vets on the water. I've been out on a boat – I'm not just some suit."
Jacobson is not only an Air Force veteran, he's a Navy vet as well, enlisting for a year out of high school, then attending the Naval Academy. Upon graduation, he transferred to the Air Force. Jacobson's father, a 1956 Naval Academy graduate, served 36 years in the Air Force.
"I threw my hat in the stadium (at graduation) and that afternoon I was changing my uniform," recalled Jacobson, a Naval Academy athletic and scholarship programs trustee.
In the Air Force, he became a captain and received a number of honors, including a Commendation Medal, Achievement Medal, Longevity Service Award with one oak leaf cluster and Outstanding Unit Award with one oak leaf cluster.
Matt Jacobson, Maine Lobster Marketing Collaborative
SERVED in the U.S. Navy from 1979-84; Air Force 1984-92; achieved the rank of midshipman in the Navy and captain in the Air Force.
BASED (Air Force) at Williams Air Force Base, Mesa Ariz.; Little Rock Air Force Base, Ark.; Rhein-Main Air Base, Frankfurt, Germany; Maxwell Air Force Base, Montgomery, Ala.; Air Force Academy, Colorado Springs, Colo. Based (Navy) at Naval Academy Preparatory School, Naval Station Newport, R.I.; Naval Academy, Annapolis, Md.
RECEIVED the Air Force Commendation Medal, Achievement Medal, Longevity Service Award with one oak leaf cluster, Outstanding Unit Award with one oak leaf cluster.
Since moving to Maine in the mid-1990s, the sales and business development executive has worked for several companies: From 2006 to 2011 he was president of Maine & Co., which helps attract businesses to the state.
An avid triathlete with an outgoing personality, Jacobson lives in Cumberland with his wife, Dr. Kate McQuillen, and their children, Steven, 15, and Maggie, 10.
Young Steven is named for Jacobson's best friend, Air Force Gen. William E. "Steve" Stevens, a fellow pilot who died of colon cancer at 52.
In some ways the friendship between the two men was unlikely: They met when Jacobson got chewed out for blowing a readiness inspection. Stevens, 10 years older and the chief pilot, took Jacobson under his wing.
The lasting effect of their friendship lives through Jacobson's work with the Maine Cancer Foundation, which he does in memory of his friend as well as his father, who died of leukemia.
Jacobson is the foundation board's vice president and is on track to become president next year.
"He's been a great resource. He's very well connected," said foundation Executive Director Tara M. Hill. "We run into people all over the state who know him."
Jacobson's strong marketing background has also helped him promote Challenge Cancer 2020, an effort that aims to cut Maine's high cancer rate by 20 percent by 2020.
"It's a big, crazy goal," Jacobson said. "We know what the goal is. Now let's take that hill."