Mark Balfantz
His military service helped him find his life's calling.
Back and forth, on his commute to and from work clerking in the Maine Superior Court in Cumberland, Androscoggin and Kennebec counties about a year ago, attorney Mark Balfantz, a veteran of the U.S. Marines, would see the letters "VFW" emblazoned in concrete on the side of the Veterans of Foreign Wars Post 6859 at the corner of Forest Avenue and Hannah Street in Portland.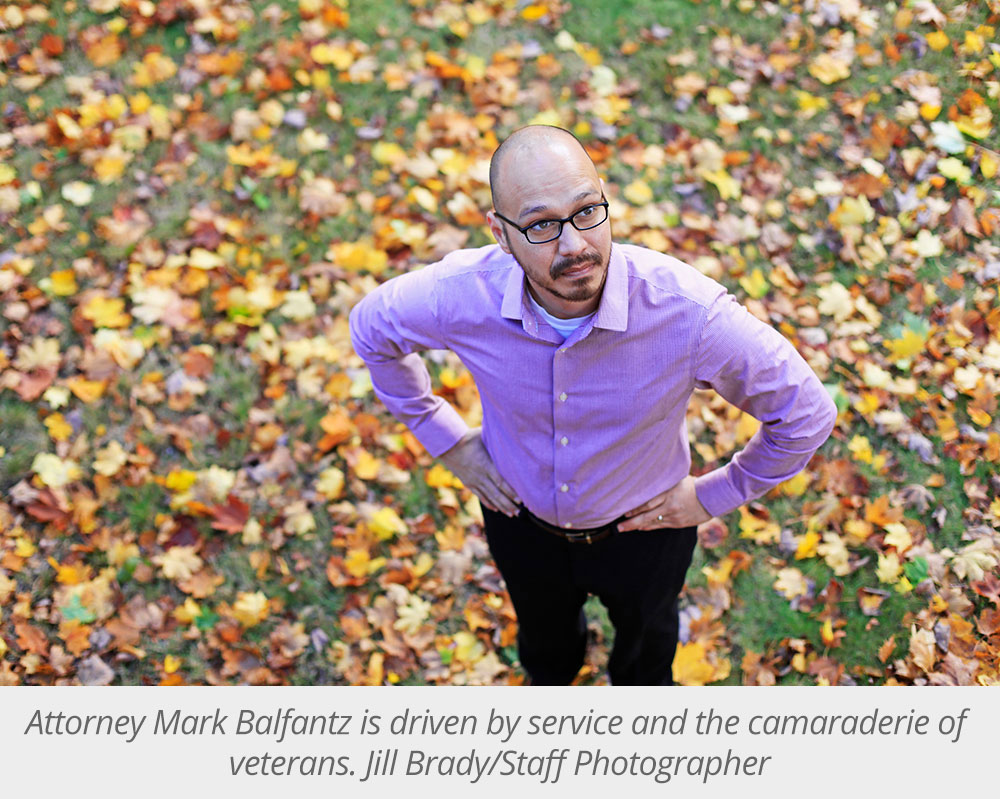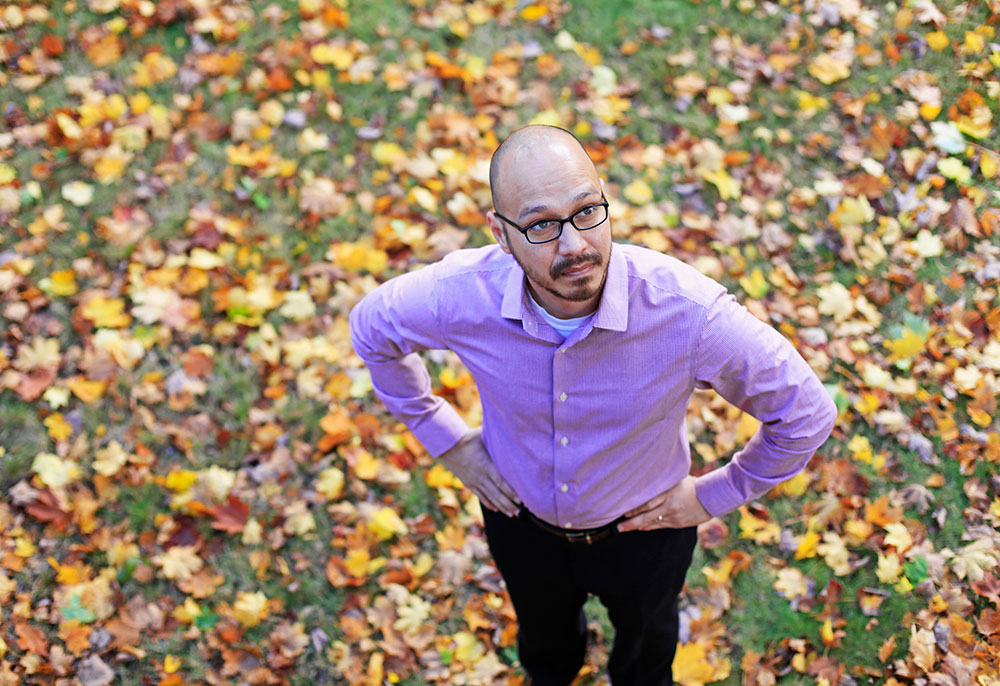 He was a busy man, new to the city, with a young family, in search of a position with a law firm that would appreciate his decade of service with the Marines. His law experience as a military judge advocate, which includes specialized legal training in addition to law school, is both broad and specialized, with work specific to the military.
Balfantz, for example, worked with police, judges, city governments and military officials in Iraq, trying to get a civil justice system established, litigated as a prosecutor in appellate courts-martial proceedings in Washington D.C., and served on the defense on behalf of alleged terrorists held at Guantánamo prison in Cuba.
"The way the military works is that they'll move you every four years," he says. "They want you to have all these different experiences because they want you to be essentially 'plug and play' wherever they need you."
Balfantz's father was in the Air Force, so as a child he moved around the country quite a bit.
It was a life he didn't think he'd choose for himself, until he was close to graduating from law school in 2004 and he overheard a man criticizing presidential candidate John Kerry, based on the since discredited Swift Boat rumors aimed at sowing doubt about Kerry's combat service in Vietnam. The bartender challenged the man by asking whether he'd ever served himself, and he responded that he'd never had the chance to.
RICHARD BREWER, ATTORNEY AND ADJUTANT FOR VFW POST 6859
SERVED from 2005-15 in the U.S. Marine Corps; achieved the rank of major.
RECEIVED the Defense Meritorious Service Medal; Navy & Marine Corps Commendation Medal; Navy & Marine Corps Achievement Medal; Army Achievement Medal; Iraq Campaign Medal; and a Combat Action Ribbon.
"Well," Balfantz says, "you always have a chance to."
That inspired him to join the Marines as an attorney. But, after a decade in the service, once he and his wife were married and started a family – they have a toddler son and a newborn daughter – he realized he wanted to settle down. They chose Portland and moved here last year.
Balfantz now works at the law firm Norman Hanson DeTroy, but the idea of service continues to drive him.
He volunteers at Portland Empowered, the Nellie Mae-grant funded initiative at the University of Southern Maine's Muskie School of Public Service, which works to integrate immigrant families into the Portland public school system and the wider community.
The unique comradeship of the military was on his mind the day when, instead of driving past that VFW yet again, he stopped in.
Motivated by how VFW members take care of their fellow veterans, Balfantz is now also the adjutant at that post, essentially the secretary at VFW meetings and in charge of much of the organization's communications.
"I just dropped in one day, and met Sonny Mehta, former Army, a great guy and now one of my good friends," he says. "I wanted that connection with the military, without having to be active. I wanted that camaraderie, and I get that there. That's what I want, for my family. I want a home, I want roots here in Portland, and I want them to grow deep."